Where to enjoy Easter events with parking close by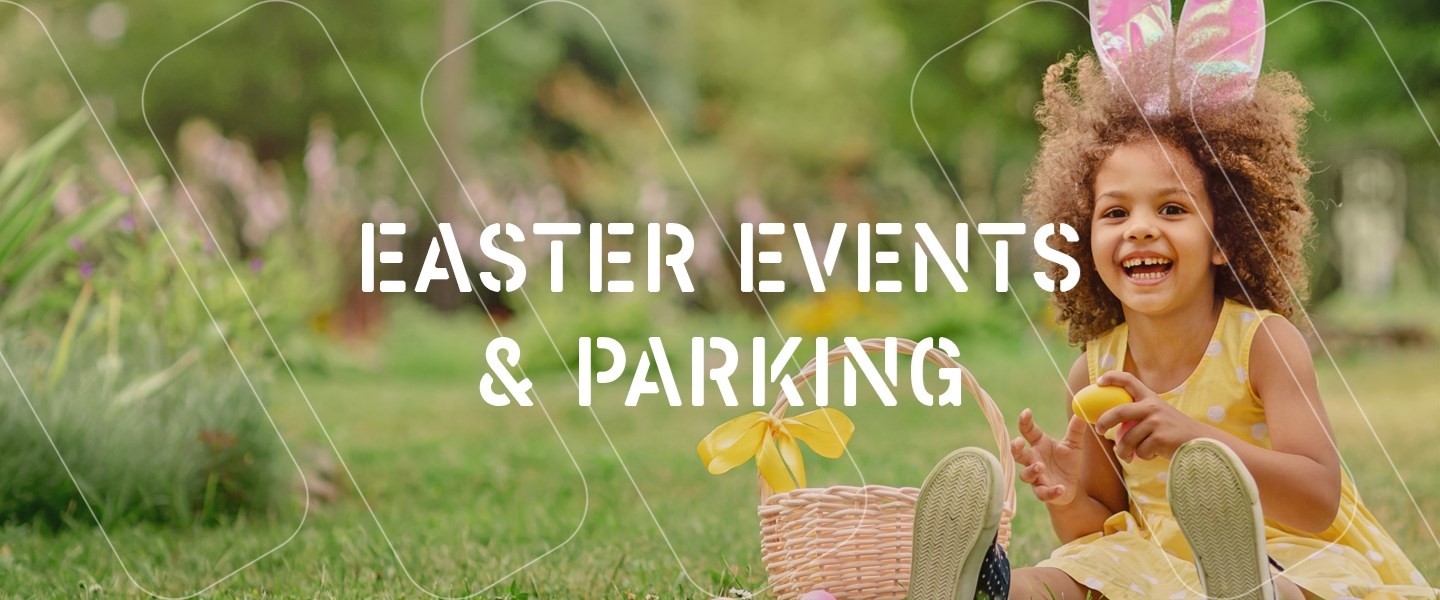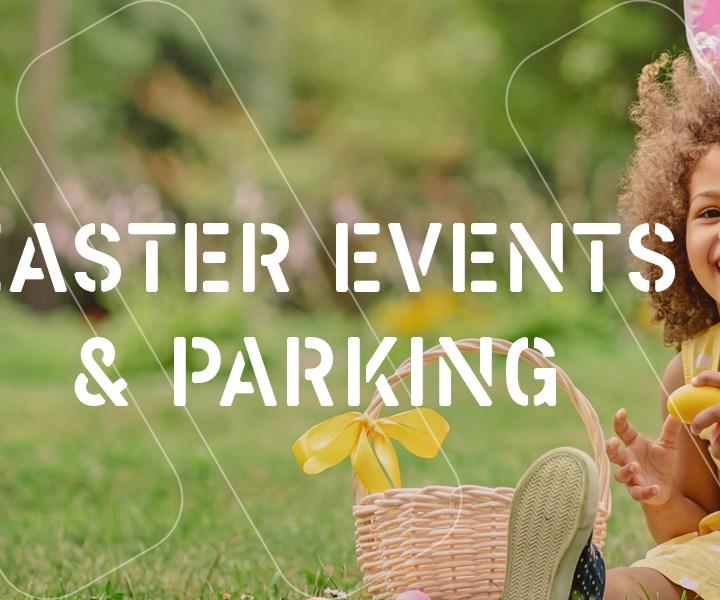 Auckland
There are lots of Easter events and markets to enjoy, here are our top picks:
Easter Night Market
Easter and markets the perfect combo! Head to this inner-city Easter night market at Victoria Park on the 6th April. The event starts at 5pm until 9pm and is the perfect place to shop and browse the many stores selling Easter crafts, gifts, jewellery items, beauty products, home wear, arts and more. If you're feeling peckish after all that shopping, there will be food trucks galore and live music to relax and enjoy your kai.
Find out more info here.
Best parking options: The Victoria Park Market carpark, 115 Fanshawe Street, Captain Daldy
Easter shopping
For all your Easter shopping needs, head to Smith & Caughey's for delicious Easter treats from House of Chocolate, Heidel, Molly Whoppy and Bennetts of Mangawhai. If you have little ones they have an Easter colouring-in competition, open to all under 12. You can collect an entry from instore or online here. The competition closes on the 10th April 2023.
Best parking options: 205 Queen Street, Elliott Street, Kitchener Street
The Easter Show
For the ultimate Easter experience head to the Easter show at Auckland Showgrounds on over Easter weekend. The iconic event has had a three-year hiatus and is back with a revamped show aimed to impress! The show will include fun activities for all age groups with markets, petting zoos, axe throwing, a strongman competition, BMX demonstrations, gaming zones for older kids and fun carnival rides as well as Easter egg hunts and more!
For more information click here.
Best parking option: We have $15 event parking at Greenlane Clinical Centre - 214 Green Lane West, Epsom.
Takapuna Easter holiday hunt
If you have little one's head to Takapuna for an Easter Egg hunt. The Easter holiday hunt can be completed anytime from the 9th April until the 1st May. To take part, simply visit Shore City to register and collect an entry form, then follow the map and visit local businesses in the area to collect stamps. Return to Shore City once you have collected all the stamps to receive your Easter treat!
For more information click here.
Best parking options: Takapuna Strand, Takapuna Police, Car park by the sea
Wellington
Wellington has great Easter events in the city and the surrounding areas, these are our top events:
Chocolate Lovers High Tea
What better way to enjoy Easter than The Library's annual Easter Chocolate High Tea. The event takes place on Easter Saturday and even has the option to include a cocktail! For tickets click here.
Best parking options: 25a Taranaki Street, Chaffers Street, Vivian Street
Easter Voices
Hear the full Easter story through live theatre and music at the Wellington Chapel. This musical event takes place on Easter Sunday from 7pm.
For tickets email - WellingtonChapelEvents@gmail.com
Best parking options: Top of Tory, Vivian Street, Lower Tory Street.
Titahi Easter Fair
Head out of Wellington to Porirua and enjoy the Easter Fair at Titahi Bay. This gold coin donation fair is an eggceptional market with live entertainment, kids rides and over 130 craft stores selling Easter gifts and treats. You can then enjoy brunch and lunch from one of the 20 kai stores.
The market takes place on Good Friday from 10am until 3pm. While we don't have any parking options close to the market, if you are heading into Porirua town centre before or after the Easter Fair to pick up any long weekend supplies we have a great parking option at the Elim Centre car park with parking for only $5 for the day!
Christchurch
Christchurch has some fabulous family Easter events in the city centre, here are the best Easter activities in Christchurch with parking close by:
Easter Eggstravaganza
The Easter Eggstravaganza takes place at Riverside in the CBD and is the perfect family event. From Good Friday, little ones can head to the market to find special eggs hidden throughout the market, there will also be a guest appearance from the Easter Bunny! If you're away over Easter, you can still enjoy the Easter celebration by entering the kids colouring-in competition or taking a photo at the Easter themed selfie stand which will be there during the school holidays.
Best parking options: 142 Tuam Street car park, The Terrace Car park, 150 Tuan Street
Easter Egg basket making
For a creative activity for the kids, head to Ballantynes for an Easter Basket decorating class. The kids can then test their baskets out after with an Easter Egg hunt around the store. Please note the event is recommended for over 4-year-olds and is $20 per child. For tickets or more information click here.
Best parking options: The Crossing – 71 Lichfield Street, 126-130 Hereford Street, 170 Tuam Street.
The Easter bunny on the trams
Take the little ones on the Christchurch trams for an Easter treat to see the Easter Bunny. He'll be hopping on and off the trams on Saturday from 11am – 2:30pm to hand out Easter eggs and treats to kids.
Best parking options: 227-235 Manchester Street, 160 Gloucester Street, 245 Manchester Street
If you are heading out and about over Easter, our friends at ParkMate have a fabulous casual parking offer to enjoy 20% off over Easter and during the school holidays between 10am – 4pm, Monday-Friday. Just enter the promo code SCHOOL into your ParkMate app.
*Terms and conditions apply please visit ParkMate for more details.
Wishing you a Happy and safe Easter.