do more.
The ParkMate app makes it easy to search for parking closest to your destination, compare prices, and pay for your parking in seconds. Just one more way we're helping you to do more with your day.
Features
Locate a Wilson car park, and pay in one handy location
Pay at over 300 Wilson Parking sites nationwide
No need to guess your time just start your parking when you arrive and press stop when you leave
Find your spot easily with map and street views of your chosen car park, including directions
Get to where you need to go faster with walking directions to your final location, and local weather information
Integrate with Apple CarPlay to search and book again from your car dashboard
ParkMate business products including corporate accounts, staff parking and business booking
Download the app from the App Store or Google Play.
Visit ParkMate
Pay on the go with
ParkMate Guest
You may have come across a new product, ParkMate Guest.
ParkMate Guest is a web-based parking payment portal that lets you 'pay-on-the-go' and is brought to you by ParkMate.
Guest was created as a fast, one-off payment option, allowing you to experience the ease of paying for your parking online via your phone without downloading an app.
Each participating car park has a unique QR code that will take you to a webpage. Here you can select your parking time and make payment.
If you enter your email address in the footer pop-up after payment, you can receive a receipt, reminders and access to extend your session if you need extra time.
Note: ParkMate Guest is not available at all car parks yet.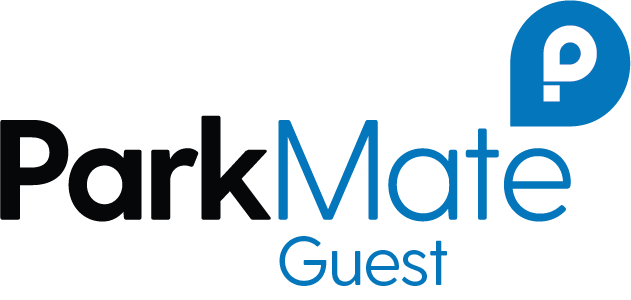 Visit ParkMate Guest