Charge up with Wilson; Wilson Parking launches first EV chargers!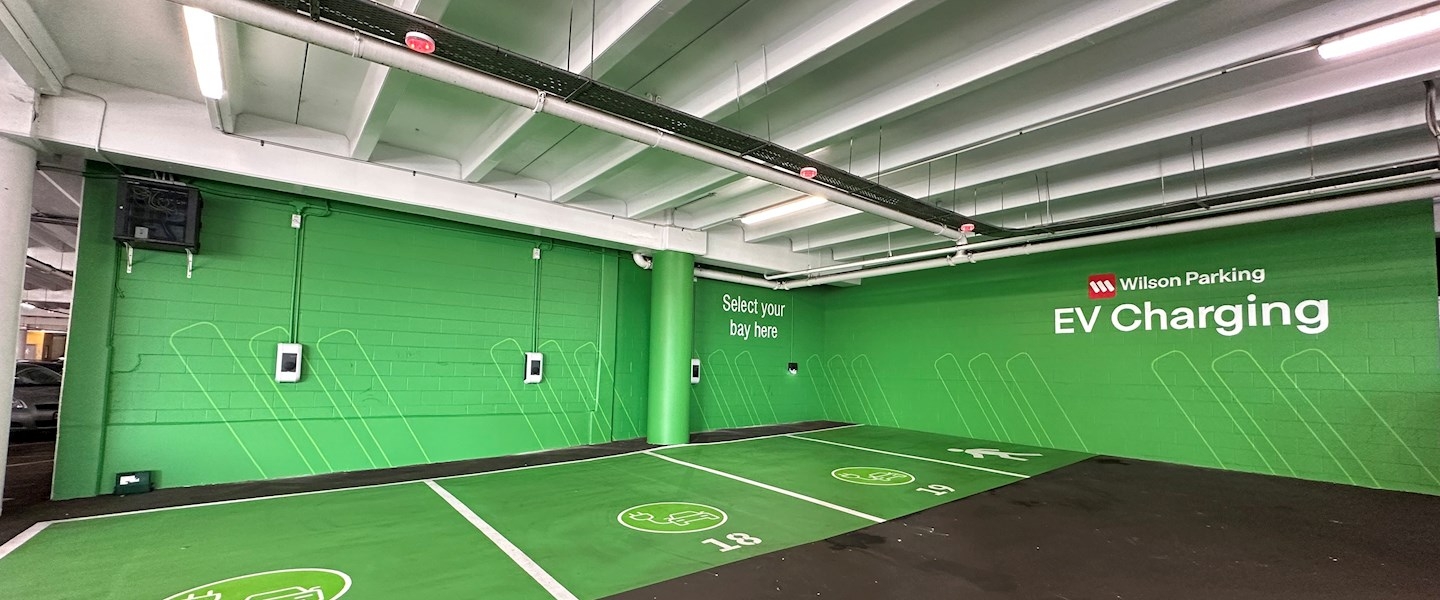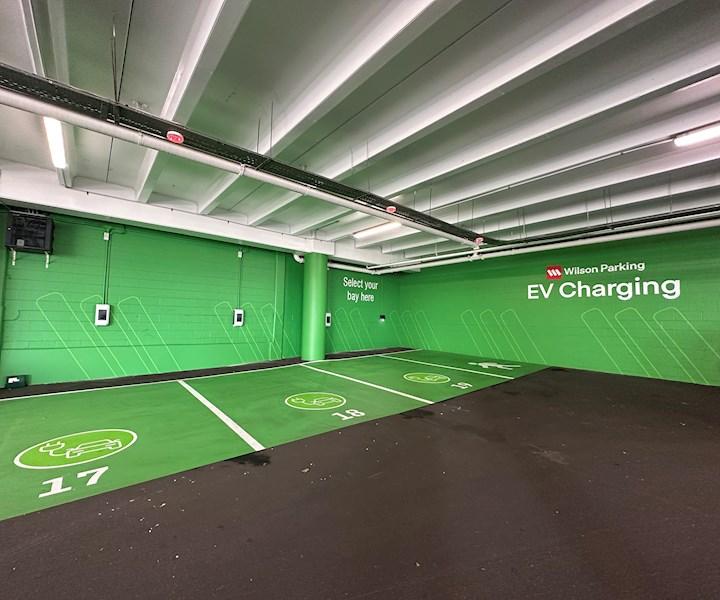 Three new EV chargers, which have just been installed at Wilson Parking's 118 Broadway carpark in Newmarket, Auckland, mean that people can charge up their electric vehicles during their parking session. The EV chargers are now available for use by any visitor to the carpark, for no extra cost, other than their normal parking fee.
Once their vehicle is plugged in, customers simply scan their casual parking ticket (pulled from the machine at entry), or their monthly subscription parking access card on the charging unit to activate the charger.
The Broadway carpark was chosen based on feedback from loyal Wilson customers as the perfect location to service both residents and people visiting Newmarket for work or shopping and needing a convenient place to charge their vehicles.
With more electric cars on the road and our customers reducing their carbon footprint, this is a service we're excited to offer. EV charging stations make it easier for our EV customers to find a fast, convenient way to charge their vehicles while they park with us.
Access to charging options is cited as a reason for people not being ready to switch over to EVs. By providing more options to charge vehicles, Wilson is looking to be part of the solution, encouraging people to switch to EVs as a zero-emission alternative for their cars or business vehicle fleets.
Before the end of 2023, Wilson plans to roll out more EV charging stations across Auckland at various carparks. We then hope to continue this EV rollout to other cities across Aotearoa.
Find an EV Charging station close to where you want to go: visit wilsonparking.co.nz and enter your destination to find a carpark.