Lights, camera, action; Wilson carparks!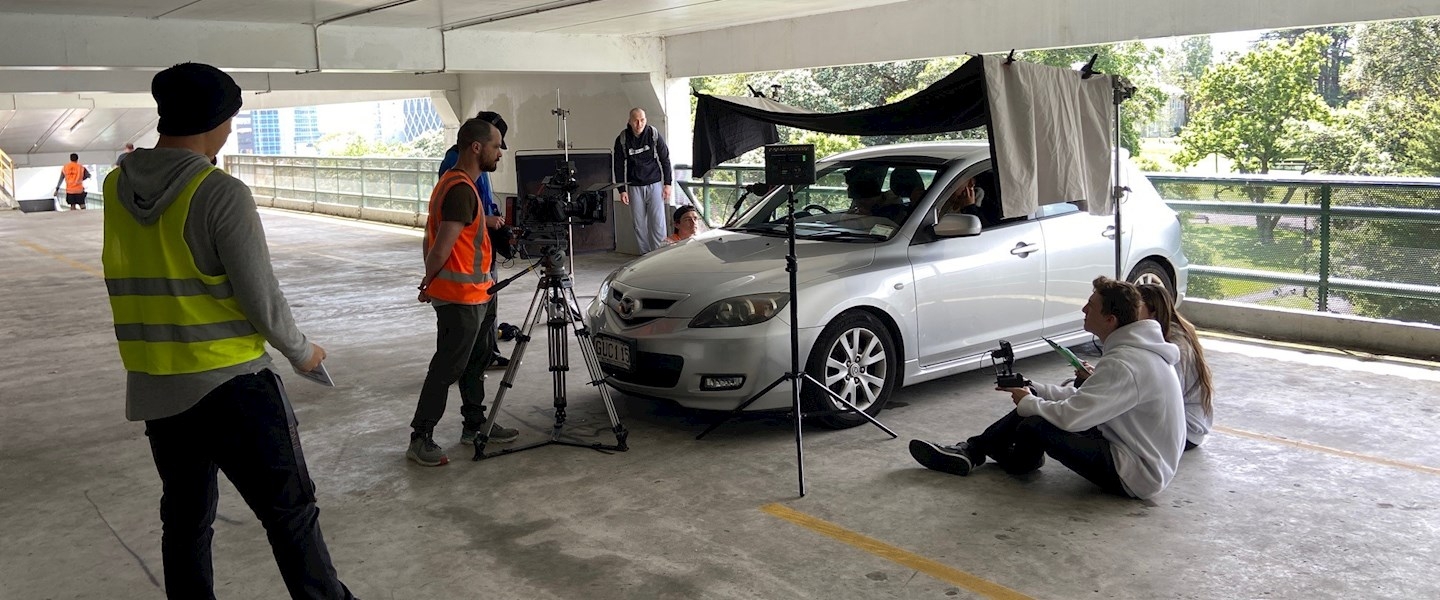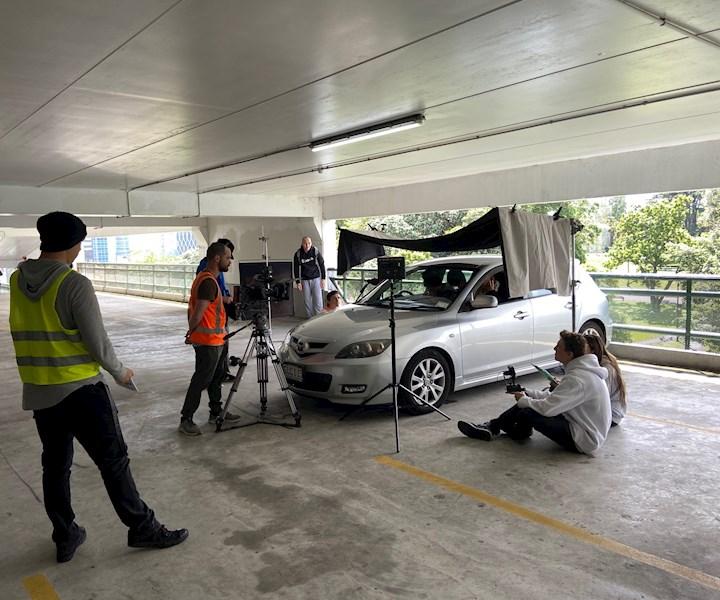 Lights, camera, action; Wilson carparks!
It might surprise you, but our carparks aren't just used for parking. We often get approached by filming groups and local businesses to use them as a film studio! Over the years, we've had many music videos, commercials, and series (including ones on Netflix) filmed in our carparks across the country.
A great example of this was earlier this month when the Yoobee South Seas Film School filmed scenes for their latest production in the Kitchener Street carpark (central Auckland) over a weekend.
Yoobee South Seas Film School is part of the Yoobee Colleges of Creative Innovation. They have been training and fuelling the film and television industry for 30 years. Programmes include design, animation, VFX, acting, camera and postproduction roles for film and TV. We were more than happy to give them access to the carpark and support the future generation of film and TV makers!
@SouthSeasSchool we can't wait to see the finished product and look forward to welcoming you back for more filming projects!
If you are looking at one of our carparks for a filming location or you have an event and one of our carparks would make the perfect location, don't hesitate to get in contact and we'll see how we can help.